Position
Quality Engineer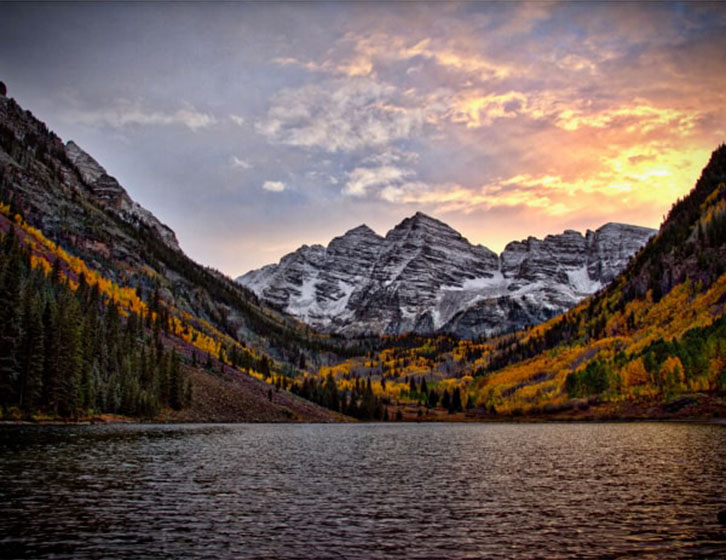 Team

Operations

Location

Boulder, CO

Work location

On-site

Type

Full Time

Compensation

$75,000-$105,000
Overview
Lightship is the first American all-electric recreational vehicle manufacturer currently developing an aerodynamic, battery-powered trailer for the electric age. As the macro transition to an all-electric transportation ecosystem accelerates, Lightship is bringing the increased convenience and superior performance that electrification offers to a pastime enjoyed by over 11 million American families.
Honoring Diverse Perspectives
Lightship is committed to hiring and developing top talent from diverse backgrounds. We believe representing and supporting diverse groups is key to the success of our team members, customers, shareholders and the achievement of our mission and vision. We operate in a collaborative environment with a flat organizational structure and expect a high degree of integrity, autonomy and creativity from all members of the team.
About the Role
Lightship is looking for an experienced quality engineer to help support the production of a high-quality luxury recreational vehicle. This role will develop and maintain quality standards, support continuous improvement and manage supplier quality. The role will be very hands on at first and may develop into a leadership role.
Responsibilities
Development of manufacturing requirements, quality standards and product quality plans to assure products will meet expectations of our target customers
Development of supplier audit process with supply chain input and requirements based on ISO 9000, TS16949 or similar quality systems
Identification of critical requirements to assure proper supplier and production focus on critical needs
Leading development of FMEAs (Design & Process) for development teams to identify and address critical risks
Support development of manufacturing equipment, controls and test plans to address risks identified in FMEA
Participate in design reviews to assure product subsystem quality, manufacturability, reliability, etc
Assist development with statistical tolerancing, Monte Carlo analysis and other methods to investigate the effects of part and process variability on system performance
Support process capability analyses to investigate the ability of suppliers and production processes to meet defined specifications and quality standards
Design effective experiments through DOE or other methods to support design teams in investigation of various alternatives or in design validation testing
Manage and facilitate the root cause and corrective actions system through tracking and validation of issues and support in root cause analysis through facilitating brainstorming, use of lean methodologies, hypothesis testing, design of experiments, etc
Support critical component development and qualification activities at suppliers, managing communications with internal and external teams, traveling to suppliers in different regions, and leading on-the-spot critical decision making
Engage supply chain, engineering and design team members for driving resolution to quality issues related to suppliers
Engage with suppliers on developing short term containment actions and long-term corrective actions to quality issues
Support vehicle trials
Support line side with sorting / rework instruction development and execution, training operators or technician to carry those instructions on a proper manner
This role may require travel up to 50% of the time
Prior Experience & Qualifications
The successful candidate for this position must have a broad technical background with the ability to work with engineering, manufacturing, service and suppliers across a wide variety of issues
Strong interpersonal and communication skills are a requirement to establish effective working relationships within Lightship and outside
Bachelor of Science in Electrical, Mechanical, Materials, Industrial Engineering, or evidence of exceptional experience in related fields or equivalent
Specific training and demonstrated success in applying design for quality and problem-solving methodologies, FMEA, process capability analysis, hypothesis testing, DoE, SPC, etc
Excellent oral, written and presentation communication skills
PPAP/APQP processes Display an advanced working knowledge of Statistical Process Control (SPC), Geometric Dimensioning and Tolerancing (GD&T) and Lean Manufacturing, and how to apply these skills to improve quality, capacity, and reduce cost
Possess demonstrable leadership abilities
Excellent team building skills in dealing with suppliers, peers and other functional areas
Strong verbal and technical writing ability to explain complex issues in a concise and plain manner.
Experience creating technical specifications for manufacturing equipment. Experience introducing new products and new processes from a prototype environment to a production environment
Able to work under pressure while managing competing demands and tight deadlines. Well organized with meticulous attention to detail
Employee Benefits & Philosophy - Applies to Full Time
- Healthcare, Dental, Vision (full time only)
- 401k
- Unlimited Paid Time Off
that we actually want you to use! 3-4 weeks is common at Lightship.
-12 weeks paid parental leave
- $2,000 per year towards an RV trip of your own, we call this a LightTrip (full time only)
Lightship offers all of its employees and their dependents full benefits including health, dental and vision insurance and covers 100% of the insurance premium. We are on a mission to create a more healthful all-electric experience for a pastime that millions of families enjoy and believe strongly that our team should not have to worry about quality healthcare for themselves or their loved ones along the way.
Onsite/Hybrid Work
Most roles at Lightship require onsite work from our offices Monday, Wednesday, and Thursday, though some roles may require all days in office. Speak to the hiring manager to learn more.